Rudder 7.2 release notes
Rudder 7.2 is currently a maintained version.
Rudder 7 will be supported for at least three months after the next major release, and for 18 to 24 months with a subscription.
New patch management features
Patch management campaigns
The patch management feature gains the ability to schedule upgrade campaigns across your nodes.
You can define either one-shot or recurring (weekly or monthly) campaigns, targeting a set of groups. You also define a time windows, and the upgrades will automatically be spread across the target nodes.
Once the upgrade has run, you get a centralized view over the results.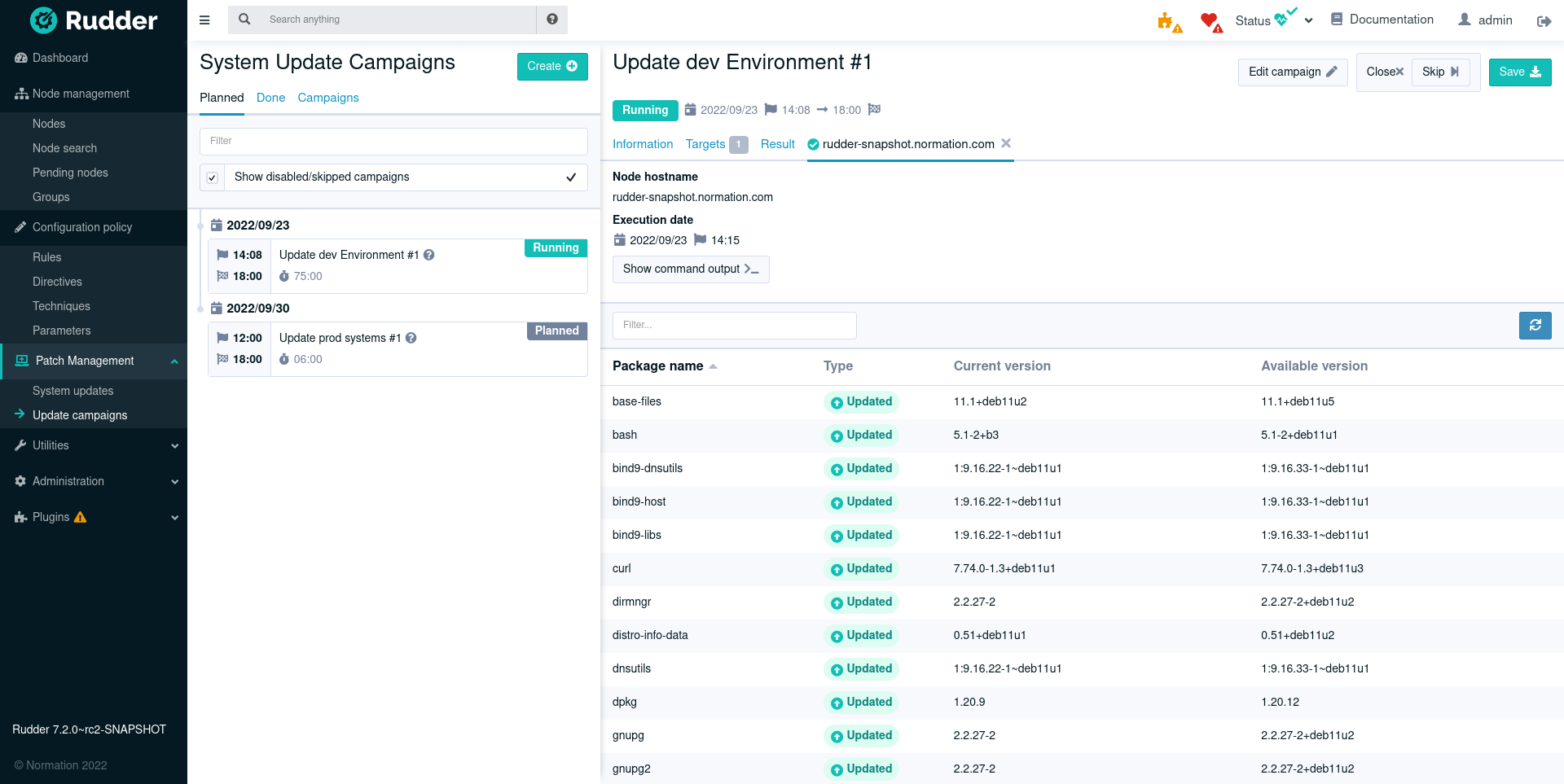 And you can also access detailed logs to troubleshoot any issue.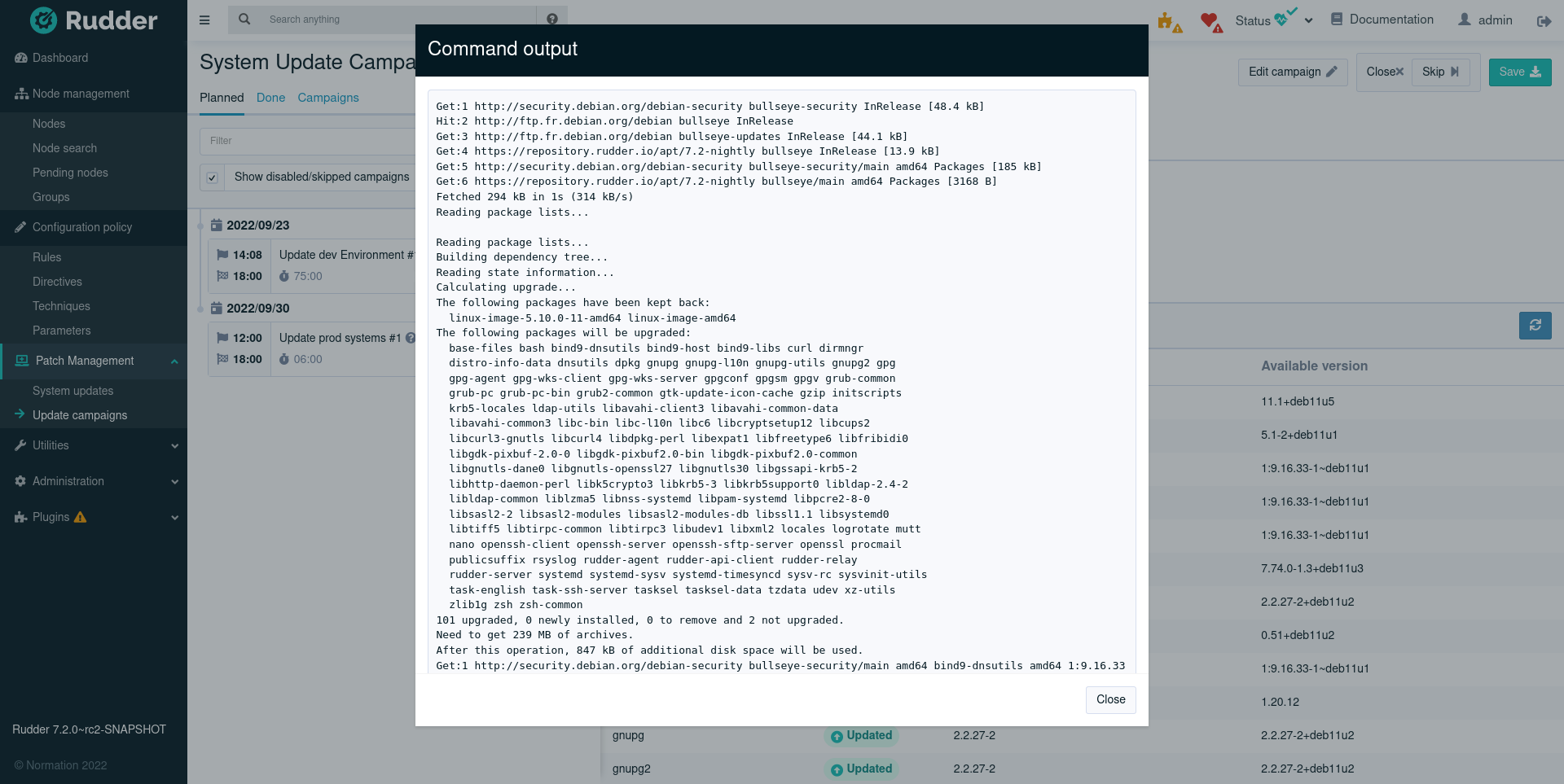 Configuration policies
Import-export of configuration
It is now possible to export to and import from another server a rule or directive and all of its dependencies (including techniques from the technique editor).
This allows finer-grained synchronization compared to git repository synchronization.
Installing, upgrading and testing
Supported operating systems
This version provides packages for these operating systems:
Rudder server and Rudder relay: Debian 10-11, RHEL/CentOS/Alma/Rocky 8 and 9, SLES 15, Ubuntu 20.04 LTS and 22.04 LTS

Rudder agent: all of the above plus Debian 9, RHEL/CentOS 7, SLES 12

Rudder agent (binary packages available with a subscription) : Debian 5-8, RHEL/CentOS 3-6, SLES 10-11, Ubuntu 10.04 LTS, 12.04 LTS, 13.04, 15.10, 14.04 LTS, 16.04 LTS, 18.04 LTS, Windows Server 2008R2-2019, AIX 5-6-7, Solaris 10 & 11, Slackware 14
Main changelogs →